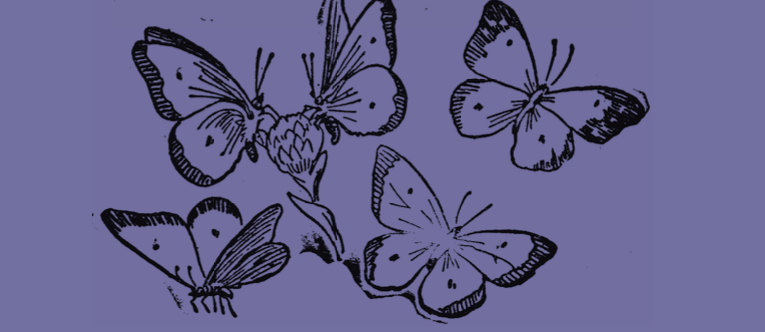 In Zimbabwe, 74.4 percent of the 13.5 million population is under 34 years. Since 2009, Youth Empowerment and Transformation Trust (YETT) has worked to serve this largely youthful population through networking, capacity building of youth organizations and conducting youth research and advocacy. Here, they introduce the Zimbabwean political landscape and how YETT works to expand civic space for the youth.
The Zimbabwean Constitution, adopted in 2013, provides for youth participation in civic and democratic spaces. Section 20 specifically states how youth (persons aged between 15 to 35 years) have the opportunity to associate, participate and be represented in economic, political, social and other spheres of life. However, the reality for youth and youth organizations is shrinking civic space.
Since independence in 1980, Zimbabwe has largely been under the rule of the Zanu PF political party, albeit a few years under a power-sharing agreement with the opposition between 2009 and 2013. The political and socio-economic landscape has been characterised by the centralization of power and political polarization of society, making it difficult for the majority of citizens to take part in governance processes.
The polarized nature of Zimbabwean society has led to the categorization of youth and youth organizations along political lines. This has led to strict surveillance, monitoring and observation of youth and the work that youth organizations are doing in their local communities, with some youth experiencing harassment by state authorities. Patriotism has been used as a tool to alienate youth participation, with youth being labelled "born-frees" and not having the ability to participate in governance.¹ The smear campaigns have led to harassment and threats of youth civil society organizations, especially those working on democratic engagement programs.² The freedom of expression, association and assembly are becoming increasingly difficult to enjoy for youth. Political commentary, a freedom that anyone should enjoy, is viewed with suspicion and youth are not expected or invited to take part in such discussions.
There appears to be a state fear of accountability from poor policies, which has led to the stifling of civil society organizations. State reports in the form of the Auditor General's audit reports and parliament's exposure of corrupt tendencies in state-owned companies appear to have rattled leadership and led to such a backlash.
In response, youth have adopted innovative means of addressing the shrinking space and ensuring their voices continue to be heard. Firstly, youth are using the arts, including music, poetry and social media tools, to voice their opinion on key youth concerns. Since the state-controlled media does not share alternative content, youth have started to use social media.³ For example, the #ZimbabweanLivesMatter movement was driven by young people who managed to draw attention to a deteriorating economic and social situation for Zimbabwean citizens.4
Secondly, youth organizations have taken a more organized and proactive stance towards policy and legislation development. Youth have been at the forefront of demanding a review of key legislation that can open up the civic and democratic space. Youth have been demanding a quota for youth in parliament to ensure that the youth voice is influential at the policymaking level. Youth have succeeded in getting the government to initiate the development of a Youth Act, ensuring youth organizations have the freedom to operate without undue interference.
Thirdly, youth organizations are building a counter-narrative on what patriotism means and are moving away from the partisan and political party led narrative of what patriotism is.
For instance, the fight against corruption in both local and central government has helped to mobilize youth to avoid polarization. The use of technology to expose corrupt tendencies and irregularities, through video recordings and using tip-offs, has been useful in pushing the government to release press statements and review deals and tenders it has given out.
The COVID-19 pandemic has further contracted the civic operating space in Zimbabwe and exacerbated the barriers to freedom of expression and association for youth. However, with great challenge comes great opportunity, and again youth are stepping forward to resist and counter the limitations with which they are faced. Through innovative engagement, YETT and its member organizations continue to promote and demand meaningful participation, transparency and accountability.
In conclusion, although Zimbabwe has faced numerous political and socioeconomic challenges, its youth are determined to address these challenges. Youth are coming together in the form of civil
society organizations and other youth bodies to challenge the centralization of power and political polarization. Youth are increasing their engagement by using social media. YETT and its member organizations continue to push for the recognition of youth as active citizens and the opening up of the civic space.
Ransom Tafadzwa Macheka is Research and Advocay Program Manager at YETT. Contact Randsom Tafadswa at info@yetzw.net.
References
1 https://www.cmi.no/publications/7000-managing-the-born-free-generation-zimbabwes- strategies-for-dealing-with-the-youth
2 https://www.zimlive.com/2019/03/21/high-court-reverses-masvingo-ngo-ban-judge- says-da-acted-illegally/ ; https://medcraveonline.com/SIJ/SIJ-03-00187.pdf
3 https://www.okayafrica.com/zimbabwean-lives-matter-personal-stories-shared-for-aware ness/?rebelltitem=2#rebelltitem2
4 https://www.theyouthcafe.com/perspectives/end-of-mandate-reflections-africa-union- youth-envoy